Bettie's Chicago is a retro diner-themed event space located in downtown Chicago. We offer weekly baking classes and date night events hosted by Baker Bettie. These classes focus on giving students as much hands-on experience as possible while Bettie breaks down techniques and baking science in an easily digestible way.
Our space is also available for private classes or parties as well as corporate events. Complete with a real 1950s juke box and coke machine our unique vintage venue offers a one-of-a-kind experience to host your event!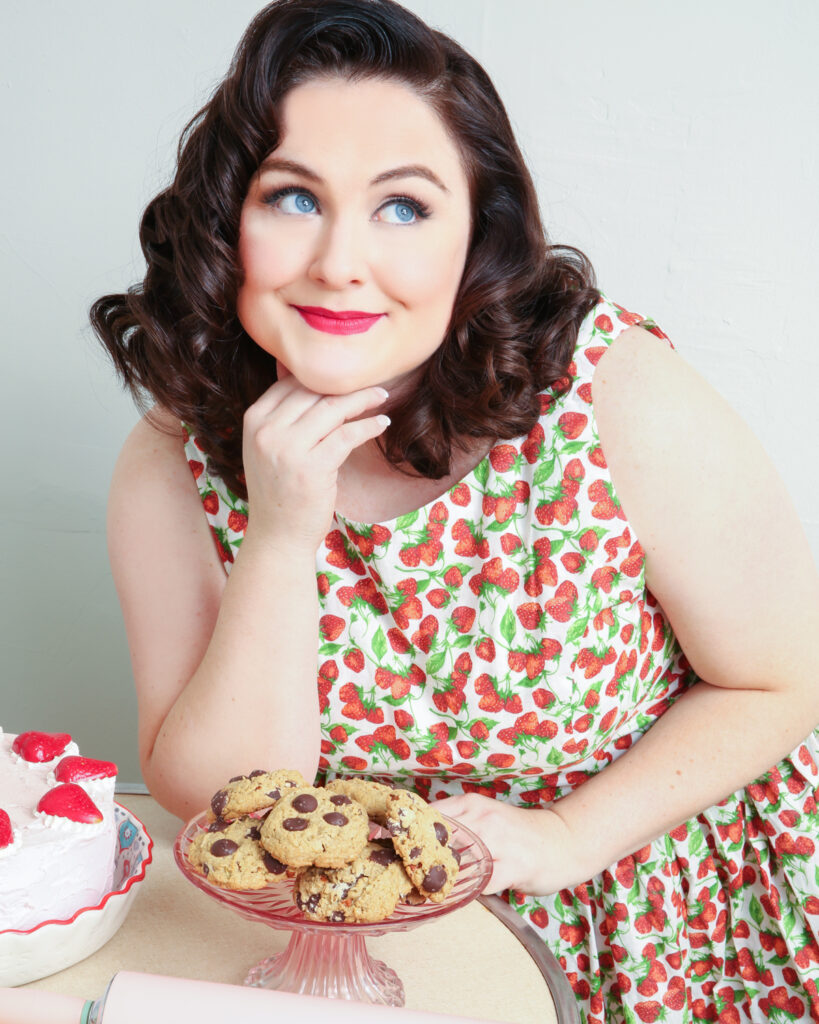 Hi! I'm Kristin "Baker Bettie" Hoffman and I'm a trained chef, baking instructor, cookbook author, and the owner of Bettie's Chicago! For the last 11 years I have created educational content about baking on my website, YouTube channel, and on social media! I've also hosted many baking workshops and retreats in and around the Chicago area on topics such as beginner bread baking, sourdough bread, pies and pastries, baking science, and much more!
I've always had a huge affinity for 1950s aesthetics and have dreamt of opening a space that combines this look with my love for teaching people how to bake as well as my love for hosting. Bettie's Chicago has been a vision for many years and it is so exciting to see it come to life! I can't wait to welcome you into the space and bake with you!