Baking Boot Camp (5 Week Class)
February 1
@
6:00 pm
–
8:30 pm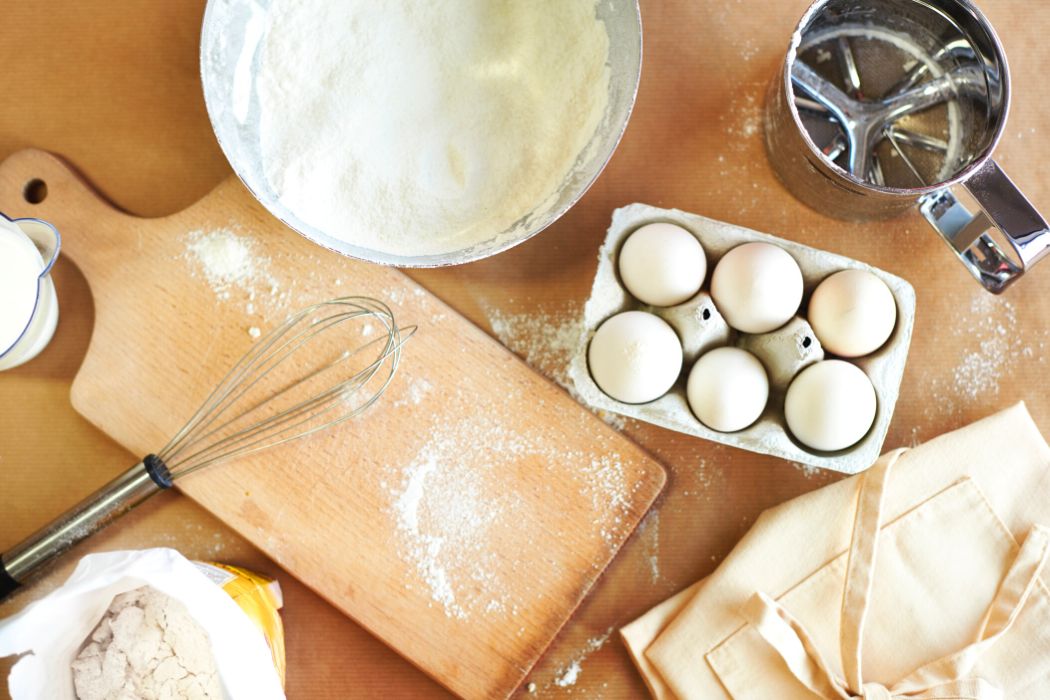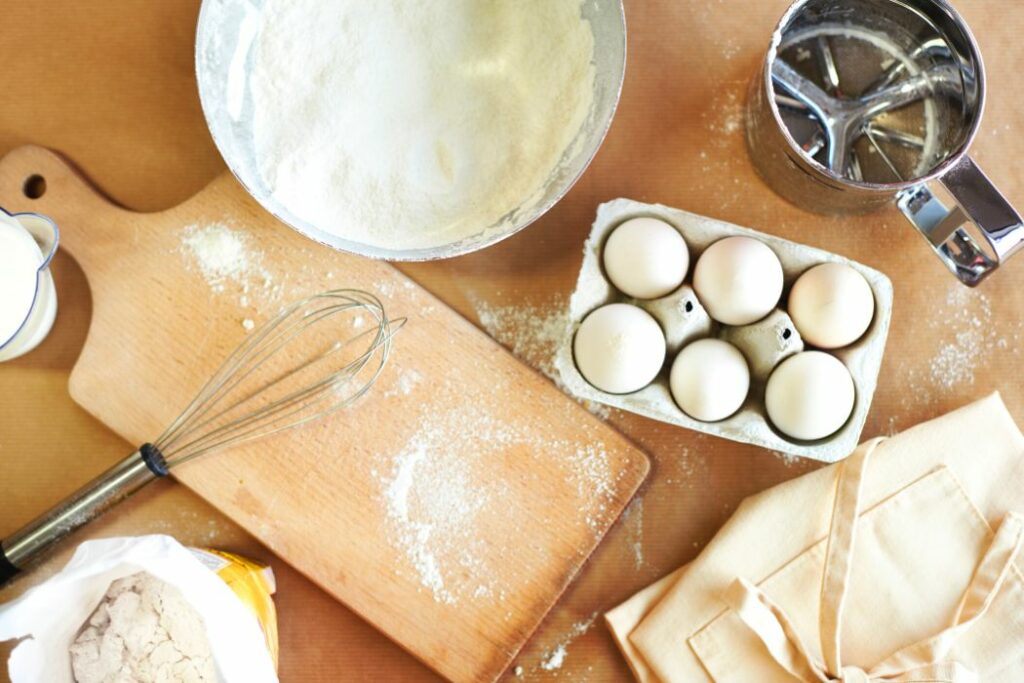 Each Wednesday for 5 weeks you will join chef instructor Kristin "Baker Bettie" Hoffman as she walks you through 5 main sections of baking. In each section, you will learn mixing methods, ingredient functions, classic baking techniques, approachable baking science, and master recipes that can be used for endless variations. These sessions are 100% hands-on and you will bake and take home everything you make in class.
Each class will be from 6:00 PM- 8:30 PM on 1/18; 1/25; 2/1; 2/8; 2/15. Each week will cover the topics as follows:
Week 1 (January 18th): Quick Breads
-Mise en Place (setting yourself up for success with each recipe)
-Ingredient and Baking temperatures and how they affect your baked goods
-Quick Bread Mixing Methods
-Bakery Quality Muffins & Flaky Buttermilk Biscuits
Week 2 (January 25th): Cookies & Bars
-Function of Sugar in Baking
-Creaming Method for Cookies
-Drop Cookie Base Recipe & How to adapt it for different textures
-The Fudgiest Brownies
Week 3 (February 1st): Cakes
-Function of Eggs in Baking
-Sponge Method for Cakes
-Chiffon Cake
-Meringue Buttercream Frosting
-Basic Cake Icing & Piping
Week 4 (February 8th): Pies & Pastries
-Function of Fat in Baking
-How steam works as leavening
-Perfect pie crust
-Rough Puff Pastry
-Fruit Pies
-Cream Cheese Danish
Week 5 (February 15th): Yeast Breads
-What yeast is and how it functions
-Lean dough master recipe
-Enriched dough master recipe
-Function of Gluten in baking
-How to knead dough by hand
-Shaping techniques
Frequently Asked Questions
HOW DO I GET TO YOUR LOCATION?
Bettie's Chicago is located in the River North neighborhood of downtown Chicago at 853 N Larrabee Street. This is right near the Larrabee and Chicago intersection. If you are taking public transit we are a 3-minute walk from the 66 Bus stop on Chicago Ave. We are also about a 10-minute walk from the Chicago Ave Brown Line stop.
There is metered parking available all along Larrabee street in front of our space. It is typically very easy to find a spot, however there is also a parking garage located at 811 N Larrabee if needed. 
How much baking skill do I need for class?
Unless otherwise stated in the class description, all of our classes are designed to accommodate every baking skill level. Even if you have never picked up a whisk, you are welcome to come and learn! 
Is there an age requirement?
Most of our classes are appropriate for 16+. We do occasionally host classes geared towards younger students and this will be noted in the class title and description. Some of our classes are 21+ as they are BYOB and/or complimentary alcohol is served. This will be clearly stated in the class notes. 
What is your cancellation policy?
All tickets are final sale, non-refundable, and non-transferable to another date. If something comes up and you're unable to attend, you're welcome to gift the ticket to a friend or sell it to another individual.
Will I get a certificate of completion?
Bettie's Chicago is not an accredited culinary school or university. All of our classes are for personal educational purposes and are not considered professional training. 
What covid precautions are you taking?
All staff at Bettie's Chicago are fully vaccinated and keep up with any available boosters. We take care to fully sanitize all work surfaces between each class. Masking during class is up to each student's discretion.